Art Deco Style Jewelry The 1920s and 30s was an age renowned for glitz and glamour, Hollywood movie stars, Flapper Girls, the Charleston and the Great Gatsby.
During this era of 'The Roaring Twenties' the modernist style of 'Art Deco' was born and was the very first internationally recognised style revolution influencing fashion, jewelry, interior design, buildings etc. Art Deco was in its heyday from the mid-1920s to the late 1930s and was a revolutionary pastiche of many different styles. This iconic look moved away from traditional flowing designs to very modern abstract lines. Art Deco is said to have been influenced by the bold geometric forms of Cubism and the bright colors of Parisian Fauvism and of the Ballets Russes.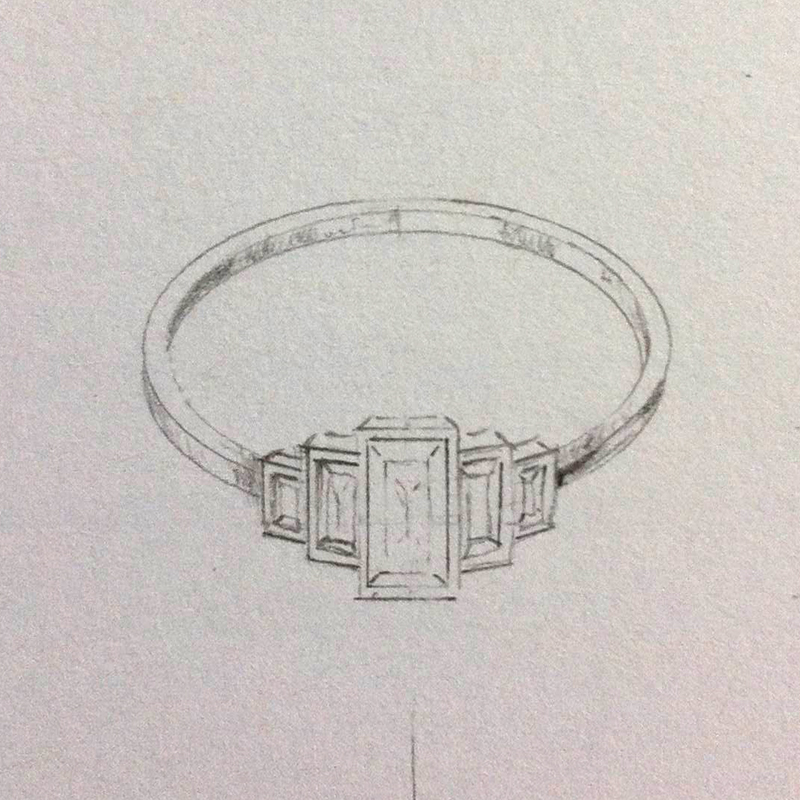 Art Deco jewelry is renowned as being clean, elegant and sharp in design. This style is characterised by streamlined chic cuts and clear geometric shapes combined with bold splashes of color. Square, rectangular, circular and triangular shapes were intricately woven to create elegantly ornate bold patterns. Gemstones such as Emeralds, Rubies, and Sapphires contrasted against the new baguette cut diamond shape which emerged in the late 1920s, and these jewelry designs were occasionally softened by the addition of pearls. All of these modern design features combined to give Art Deco jewelry its iconic, unique and timeless style, and it is easy to see why Art Deco jewelry is still very much a firm favourite with fashionistas and on the red carpet. Here at Rêve Diamonds & Fine Jewelry we are still making the original jewelry designs from the Art Deco era. So if you are inspired by the beauty of Art Deco and wish to own your own original piece of Art Deco engagement ring created solely for your pleasure, then visit our NY showroom, telephone or contact us to discuss and choose your very own Great Gatsby-esque Art Deco jewelry.