Edwardian Engagement Rings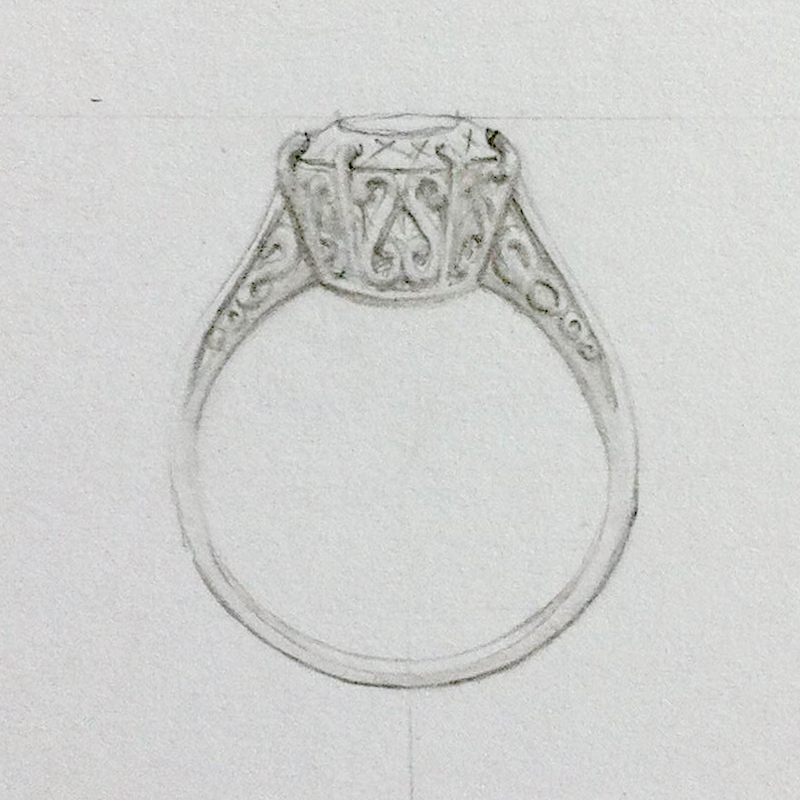 The Edwardian era was the period from 1901 to 1920. During this period, jewellery was elegant, graceful, and light. One of the standout aspects of jewellery making in this era was the large use of filigree techniques. Precious metals, including platinum and gold, were applied in threads to the surface of their settings. This resulted in an intricate and lacy appearance, which was undeniably elegant and feminine in appearance.

Another popular technique used during the Edwardian period was milgraining. This is a form of decoration that involved tiny bead shape rows being placed alongside the ring's edge. It was exceptionally common for engagement rings, as milgraining would often surround stones.

Rings were designed to convey decorum, and designers preferred classic palettes and simple motifs. The focus of the ring was always the gemstone, with jewellers preferring to highlight the natural beauty of the stone. Prevalent motifs throughout this period included scrolls, garlands of flowers, laurel wreaths, bows, and tassels. Key components were platinum, pearls, and diamonds, with the latter being prized for their understated elegance.

Although diamonds were the most popular, other gemstones used for rings during this period included aquamarines, black opals, sapphires, peridots, garnets, and amethysts. More often than not they would be used in conjunction with the diamond to form the centrepiece of the ring.

All in all, if you are a lover of delicate, elegant, and feminine jewellery pieces, then an engagement ring with an Edwardian design is well worth considering.