Pave Grain Set DIamond Setting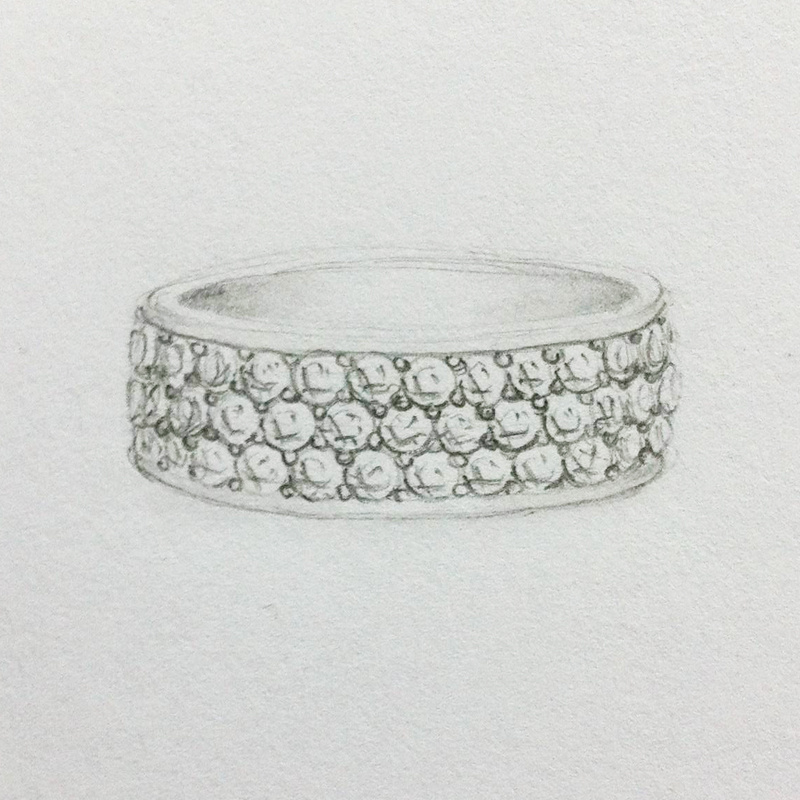 The pave grain set diamond setting is one of the most popular. This describes a ring that is paved with diamonds. The diamonds are set together closely so that there is minimal visibility of the prongs holding the stones in place or the tiny metal beads. This makes it appear as if there is continuous sparkle, adding the wow factor to the ring. Below, we will tell you a bit more about the pave setting, which is pronounced as 'pa-vay'. It actually comes from the French word that means 'to pave'.

For this type of ring to be created, the jeweller will usually drill holes into the ring, after which they will place a diamond into each hole carefully. Finally, they will form either mini prongs or tiny beads around the diamonds to make sure they are secured into the holes. In case of very small stones, this is referred to as the micro-pave setting, which you can discover more about by heading to the relevant page. To be classed as a pave setting the diamonds need to be bigger than 0.1 carats.

There are many reasons why this is one of the most people type of ring settings. A lot of people go for this type of ring when they have chosen a centre stone that is not as sparkly as they would like or is lower-set, as the paved diamonds add more sparkle. You're pretty much guaranteed to turn heads with your ring when you go for this option.

However, one thing you do need to bear in mind is that ring sizing can be very challenging if you have the ring pave set around all of the band. This is why you need to choose a reputable jeweller, like Rêve Diamonds, that can ensure there are no problems with the size of the ring. Moreover, we will also replace any stones if you do happen to lose one over time due to a knock.
Four Grain

Pave Diamond Setting
Five Grain

Pave Diamond Setting
Six Grain

Pave Diamond Setting
Royal Pave

Pave Diamond Setting