Tension Setting Diamond Ring
One of the most stunning effects for an engagement ring can be created with a tension setting. Unlike more traditional rings that use prongs or a bezel setting to secure the central stone in place, in the tension set ring, it is the ring itself which holds the diamond. It almost looks as if the stone is floating on thin air. But how is this effect achieved?
Simply put, the diamond is positioned within an opening in the band and then held in place by the pressure of the metal setting either side. There needs, therefore, to be no metal beneath or surrounding the diamond, creating the floating effect. There are several benefits, besides the magical look of a ring of this type. Firstly, it's a major talking point, guaranteed to create a stir with onlookers. Secondly, the stone can be seen from all angles and catch the light to reflect it to its best advantage. And thirdly, almost any metal traditionally used in the creation of engagement rings can be utilised to create the tension which holds the stone in place: yellow or white gold, platinum or even sterling silver and palladium.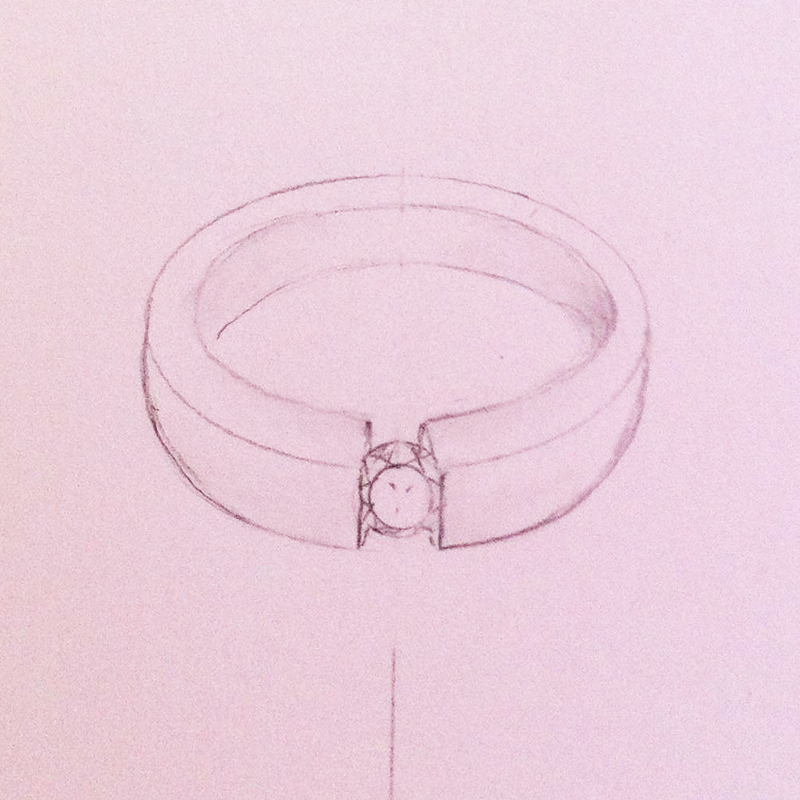 As an added benefit, because the gemstone is almost completely exposed, it is much less likely to attract dust and dirt and is easier to keep clean by the owner. You could be forgiven for thinking, because the ring with its suspended stone looks so delicate, that your diamond will be easily lost. In fact, a great deal of skill goes into the crafting of such a piece of jewellery, and remarkably, the incidences of accidentally lost diamonds are very few and far between.
However, there is something to consider if you are thinking of purchasing a tension setting ring. Because the metal is positioned with extreme precision to hold the stone securely in place, it will be more expensive if you need to have the ring resized in future. You may even have to take it to a specialist jeweller.