Side stones setting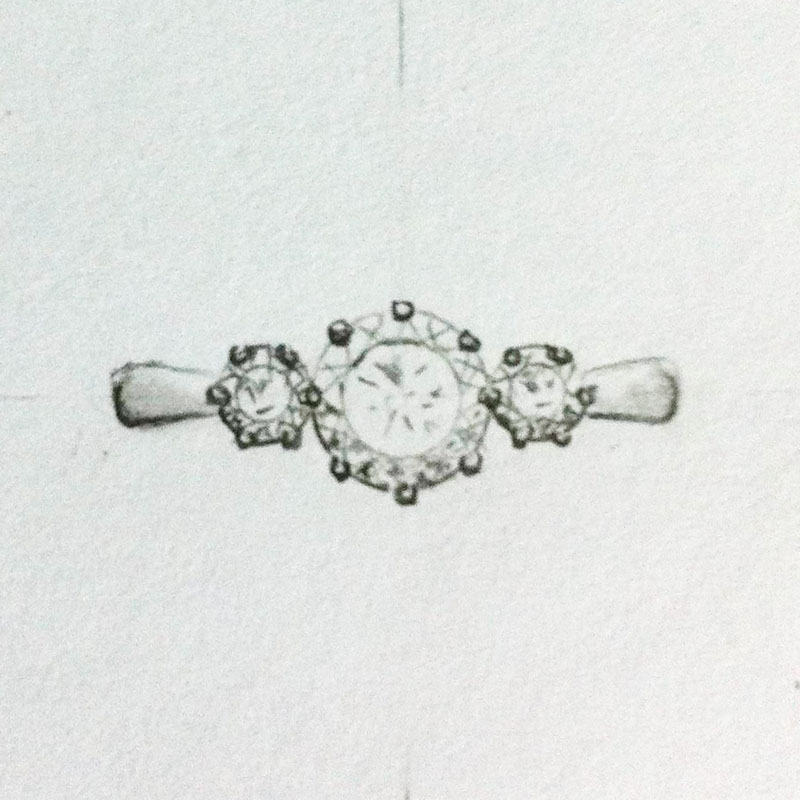 When choosing an engagement ring, you have an abundance of options to choose from. One of the most popular options is an engagement ring with side stones. This is perfect for those who want a ring that appears bigger and has a bolder appearance without the feature diamond looking out of proportion to the finger. When buying this type of ring, you have many different side stone designs to choose from. In this post, we are going to take you through some of the most popular and the different points you need to consider.
The majority of rings with side stones follow the same sort of layout – one big diamond in the middle, with two smaller diamonds on either side. Sometimes people opt to have smaller accent stones on the band of the ring as well. In most cases, the three diamonds will all be of the same shape. Most people tend to go for pear, marquise, emerald, square, oval, or round. There are plenty of other shapes available, which you will discover more about by heading to our diamond shape section. Although some of these are not common in regards to side stone rings.
Explore our side stones diamond rings below -

click on the image to learn more
Tapered baguette side stones diamond ring
Tapered baguette side stones are popular. In this case, there will be a centre diamond, such as a Round or Emerald cut diamond, and then the side stones are set horizontally, almost appearing like a bar. This ensures that the eye is drawn towards the stunning centre stone, yet the ring still has a sparkly and abundant appearance.
Trapezoid side stones
Trapezoid side stones are also an option worth considering. Trapezoid diamonds are almost always created for side stones, and they are often next to an asscher or emerald centre stone. The trapezoid shape is a four-sided one that has parallel sides at the bottom and the top, yet the other sides slant inwards. Imagine a triangle with the ends cut off.