Art Deco Engagement Rings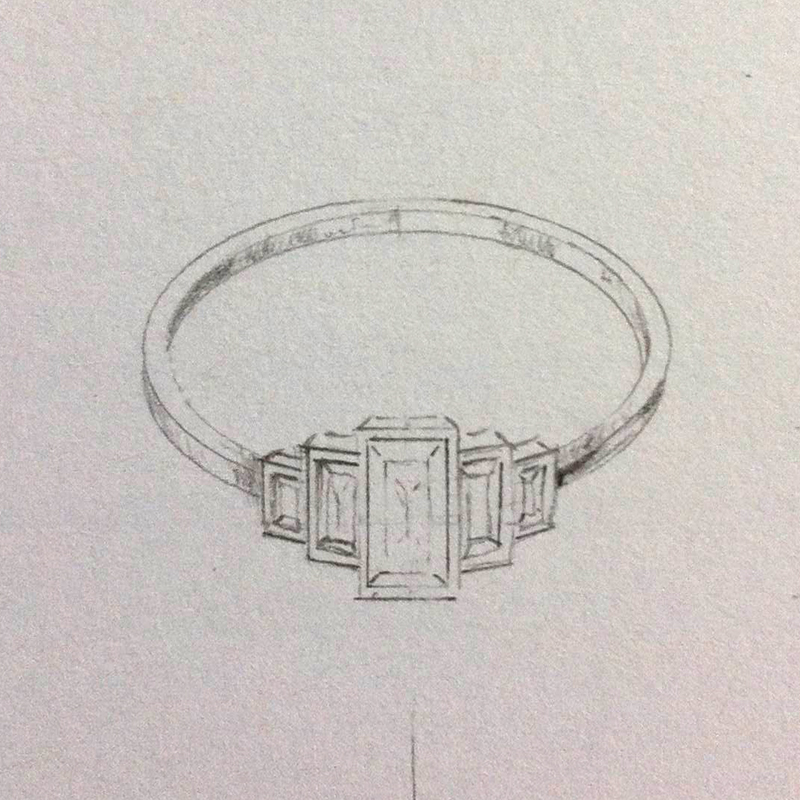 The Art Deco era is one that has had a significant influence on the jewellery industry. If you are a fan of bold, elaborate designs, then you will love Art Deco inspired rings. Rings from this period had an avant-garde appearance, boasting geometric patterns, straight lines, and bright colours.

These designs were representative of the times. During the 1920s, women were experiencing newfound freedoms and the economy was flourishing. As women gained the right to vote, they became more experimental with their fashion sense – a symbol of their newfound freedom. This freedom involved experimenting with cultural influences from Native America, Asia, and Europe. Rings incorporated contrasting, colourful gemstones, which were assured to catch the eye. Diamonds were also popular as well, as they represented the luxurious lifestyles of the 1920s.

One of the most notable aspects of Art Deco rings was the use of gemstones. In most cases, one standout gemstone would be placed in the middle, and this would be surrounded by other smaller gemstones, including turquoise, coral, emerald, and ruby. The feature stone was not necessarily a diamond; although this was a popular choice, especially for engagement rings.

There are three main styles of Art Deco rings to choose from – square setting, horizontal, and domed band. The former features a Round Cut diamond, which is in the centre of a square setting, designed to show off the diamond's full sparkle. The horizontal setting is also sometimes referred to as East-West. The feature gemstone looks like a bar because it is set lengthwise, and it tends to feature gemstones and multiple diamonds interspersed. Common gemstones include sapphires and emeralds. Finally, the domed band style features a band that is narrower at the bank, with the fullest point being at the front of the ring in the centre. This features different carved patterns in filigree design, including geometric leaf shapes and floral shapes. Diamonds are placed at the centre of this type of ring.